Play Demo Now!
Idle Miner Tycoon
Dig Deeper and Build Your Mining Empire!
Idle Miner Tycoon is a thrilling mobile simulation game that will take you on an exciting journey to become an industrial tycoon.
Make smart investments to upgrade your empire and boost your economy. Automate your workflow by hiring managers and make your miners work, even while you're away.
This game will have you hooked with its cutting-edge game design and visually stunning graphics – long-lasting entertainment and continued satisfaction guaranteed.
Get ready to conquer the world of Idle Miner Tycoon!
Explore the Amazing Features!
Save Time - Idle Mine
In Idle Miner Tycoon you can build your mining empire in your sleep! Open you first mine, hire miners and automate your process with managers. Cash will start rolling in by itself! Play anywhere, anytime, for as short or long as you want.
Play Short or Long Sessions
Earn Cash in Your Sleep
Regular Content Updates!
With 8 continents, 33 mines, event mines, seasonal events, weekly updates and much, much more, you'll never get bored. Unlock it all to become the best idle mining tycoon!
8 Unique Conti­nents
33 Different Mines
Lots of Valuable Resources
Discover a Living and Breathing World!
Be part of the community! Go on expeditions with your friends, become the best idle mining tycoon on the leaderboard and share your success with our social communities on Facebook, Reddit and Discord.
Go on Expeditions with your Friends
Be the Best on the Leaderboard
Unlock New Content
Plus So Much More!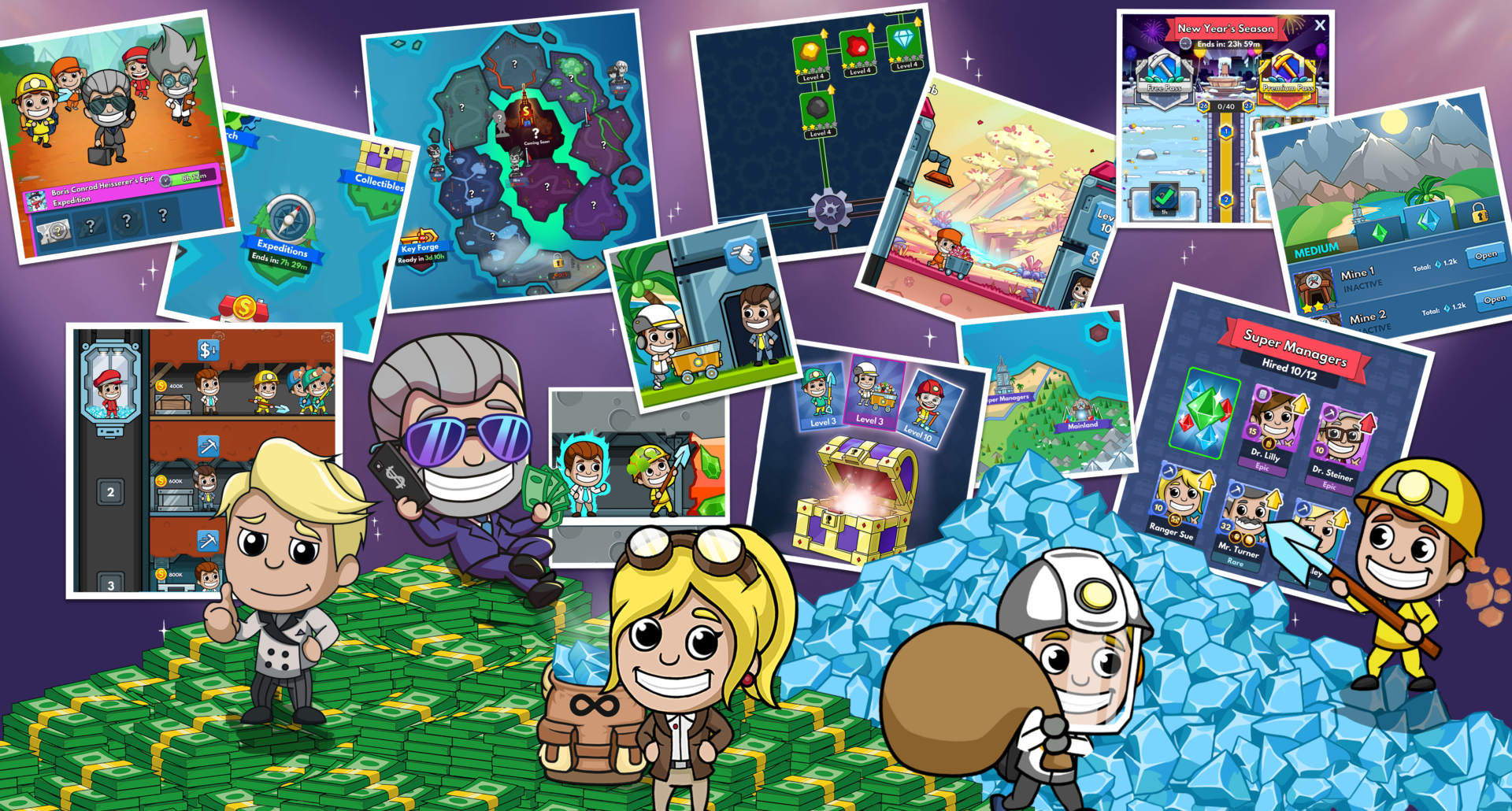 Be Part of the Idle Miner Community!